Fertilizers & Weed Control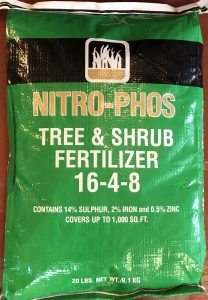 Plants and lawns need to be fertilized because most soil does not provide the essential nutrients required for optimum growth. You'll find a variety of fertilizers at D&D Feed & Supply.
Vegetables are fast-growing annuals, so they do best with a fertilizer that contains all three primary nutrients. Look for fertilizers that contain timed-release nitrogen to save time and to be sure your vegetables receive a steady supply of nutrients.
Flowers: Need plenty of phosphorus, so the middle number in a good flower fertilizer is at least as high as the first number (nitrogen), or maybe higher. Plants that bloom for a long time and use lots of water may need an extra feeding during their growing season.
Lawns: Need lots of nitrogen because they are constantly producing new green leaves.
Roses:  Need more fertilizer than many other shrubs or landscape plants to support steady growth and blooming. The best fertilizer for roses contains a unique allotment of nitrogen, phosphorus, and potassium to support growth and many blossoms throughout the entire growing season.
D&D Feed offers fertilizer products from Nitrophos, Microlife, Hi-Yield, Nelson Plant Food, APF, and others.
Products
Navigation